Scott Forman
Chamber Co-President
CrossCountry Mortgage Forman Team
Executive Vice President
102 Chestnut Ridge Road, Suite 200
Montvale, NJ 07645
201-505-0843 ( NJ )
914-245-4900 ( NY )
Scott@formanteam.com
www.formanlendinggroup.com
NMLS 3029 – NMLS 1487417 – NMLS12460
Mortgage bank with over 350 offices licensed in all 50 states providing "national strength with dedicated local service"
---
Steven Fox
Chamber Co-President
Senior Vice President - Financial Advisor

200 Market St
Montvale, New Jersey 07645
201 818 5618
https://www.facebook.com/foxwmjanney
https://www.linkedin.com/in/stevenfox23
---
Thomas A. Chapman DMD
Montvale Chamber
Vice President
101 N. Kinderkamack Road, Montvale, NJ 07645
201-307-3323
chapmandmd@gmail.com
www.jmhartel.com
---
Thomas Davey
Montvale Chamber
Executive Board
Davey's Irish Pub and Restaurant, 5 Park Street
Montvale, NJ 07645
201-391-9357
tommypdavey@hotmail.com
www.daveyspub.com
---
Amy DeBellis
CrossCountry Mortgage Forman Team
Director, Business Development
102 Chestnut Ridge Road, Montvale, NJ
201-505-8286
201-245-4575
adebellis@formanteam.com
www.formanteam.com
"Delivered As Promised" is not just a motto but how we run our business. Deliver incredible personalized service offering the best programs at the most competitive rates.
---
Thomas Hartel
John M. Hartel & Co., Inc.
Vice President
144 N. Kinderkamack Rd.
201-391-5000
thartel@jmhartel.com
www.jmhartel.com
---
R. Lorraine Hutter
Borough of Montvale
Board Member-Liaison from Borough of Montvale
12 Mercedes Drive, Montvale, NJ 07645
201-391-5700 ext 242
845-269-2535
lhutter@montvaleboro.org
www.montvale.org
I am the Land Use Administrator and Office Manager of the Borough of Montvale. I've worked for the Borough for 14 years.
---
Paul Jordan
Wegmans Food Markets
Store Manager
100 Farm View Way,
Montvale, NJ 07645
(201) 391-0100
Paul.Jordan@wegmans.com
Paul Jordan has been with Wegmans for 28 years working in all different areas of the company!
---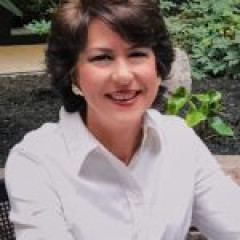 Linda Mitchell
Massage & Whole Body Health
Owner and Founder
50 Tice Boulevard, Suite 340, Woodcliff Lake, NJ
201-788-9318
LMitch310@gmail.com
www.LindaMitchellMassage.com
Linda Mitchell is a licensed Massage Therapist, Reiki Master, Intuitive Body Worker, Energy Therapist and Transformational Life Coach. With over 15 year in healing arts, Linda combines her passion, gifts, education and experience to provide individually-tailored rejuvenating sessions to empower each person to define and achieve their own personal best health.
---
Doris Sutich
Perfect Limo Service, Inc.
Treasurer
13 West Grand Avenue
201-573-1321
201-207-5189
doris.sutich@perfectlimo.com
www.perfectlimo.com
Perfect Limo provides excellent on-time ground transportation for all of our corporate and retail customers, along with providing an unforgettable experience for brides. We have an 99.5% success rate of trips completed satisfactory.
Limo bus, stretch limos, SUVs, sedans, and transit vans! Drivers are finger-printed and background checked. Safety is number one for us! Visit us at the Octagon House.
---